Pitching Duel Goes to Tulsa
Each team connected for just three hits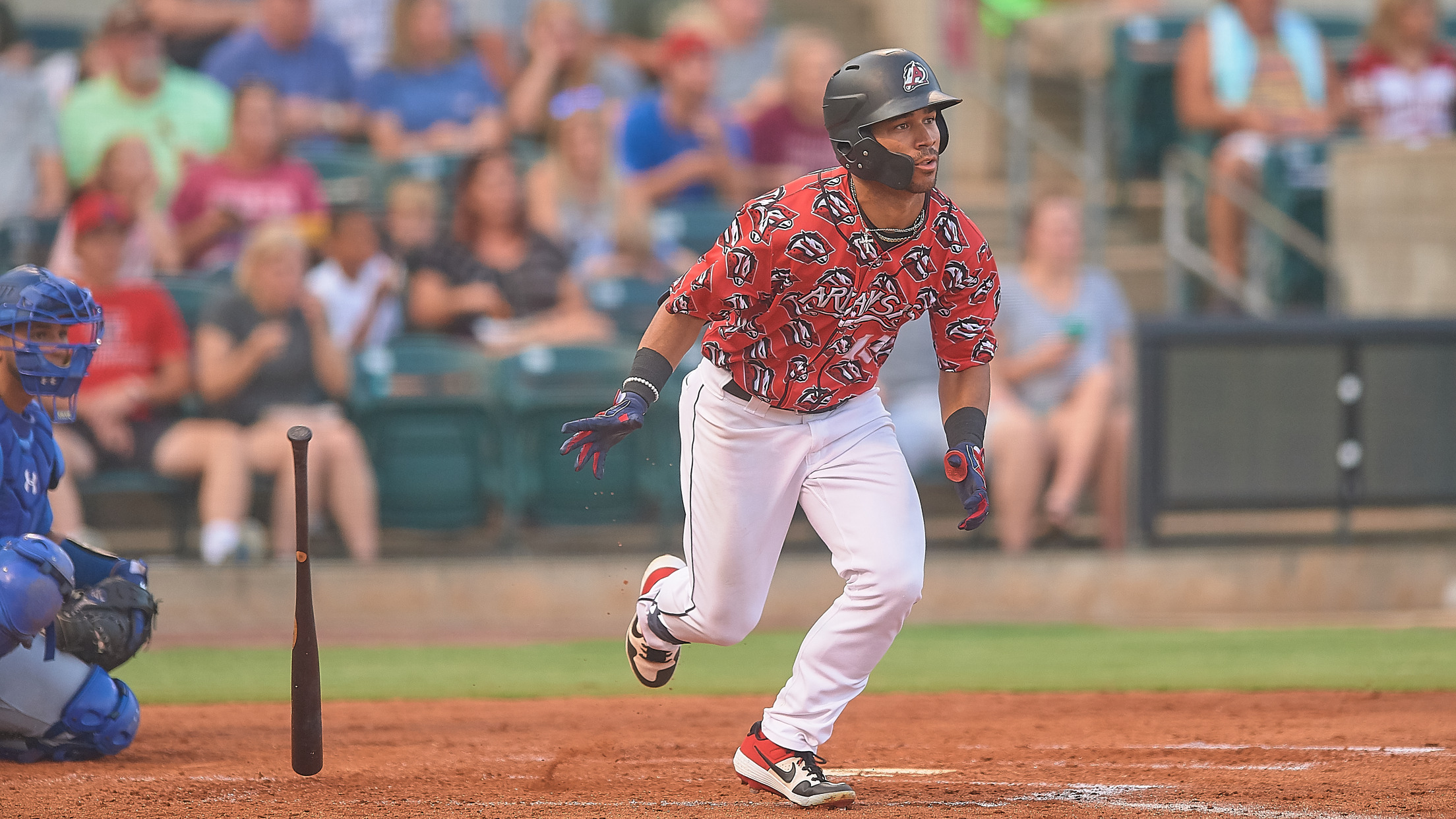 Dom Thompson-Williams had two hits and drove in the Travs' lone run on Friday night. (Mark Wagner)
North Little Rock, AR-In a game with six total hits, the decisive run scored in the top of the ninth inning, a frame with no hits, as the Tulsa Drillers topped the Arkansas Travelers 2-1 on Friday night at Dickey-Stephens Park. A wild pitch brought in a the eventual winning
North Little Rock, AR-In a game with six total hits, the decisive run scored in the top of the ninth inning, a frame with no hits, as the Tulsa Drillers topped the Arkansas Travelers 2-1 on Friday night at Dickey-Stephens Park. A wild pitch brought in a the eventual winning run in the ninth inning. Neither team had a base runner for the first three innings as both starting pitchers, Ricardo Sánchez of the Travs and Edwin Uceta of the Drillers, recorded six strikeouts in that time. Sanchez ended up throwing five shutout innings while Uceta pitched six innings and allowed just one tally.
Moments That Mattered
* Arkansas opened the scoring with a clutch two-out RBI single by Thompson-Williams in the sixth.
* A wild pitch on strike three to Cody Thomas in the ninth inning allowed him to reach base with one out. An error and two more wild pitches would get Thomas around to score. Sam Delaplane ended up striking out four in the inning but was the game's losing pitcher.
Notable Travs Performances
* CF Dom Thompson-Williams: 2-4, 2B, RBI
* LHP Ricardo Sanchez: 5 IP, H, BB, 6 K
News and Notes
* Evan White had his 23 game hitting streak snapped going 0-4. He reached on an error in the ninth inning.
* Earlier in the day, White and pitcher Justin Dunn were named as participants for the Sirius XM All-Star Futures Game coming up on July 7 in Washington, D.C.
Up Next
The Travs look to bounce back on Saturday night with left-hander Justus Sheffield (1-0, 1.50) getting the start against righty Parker Curry (1-2, 4.08). First pitch is at 6:10 and the first 1,000 fans will receive a Travs cooler bag. The game will also be broadcast on the Sports Animal 920, the First Pitch App, TuneIn radio and milb.tv.