Braves' NL Wild Card Series Roster Features 17 Gwinnett Alums
Atlanta begins best-of-three first-round series against Cincinnati today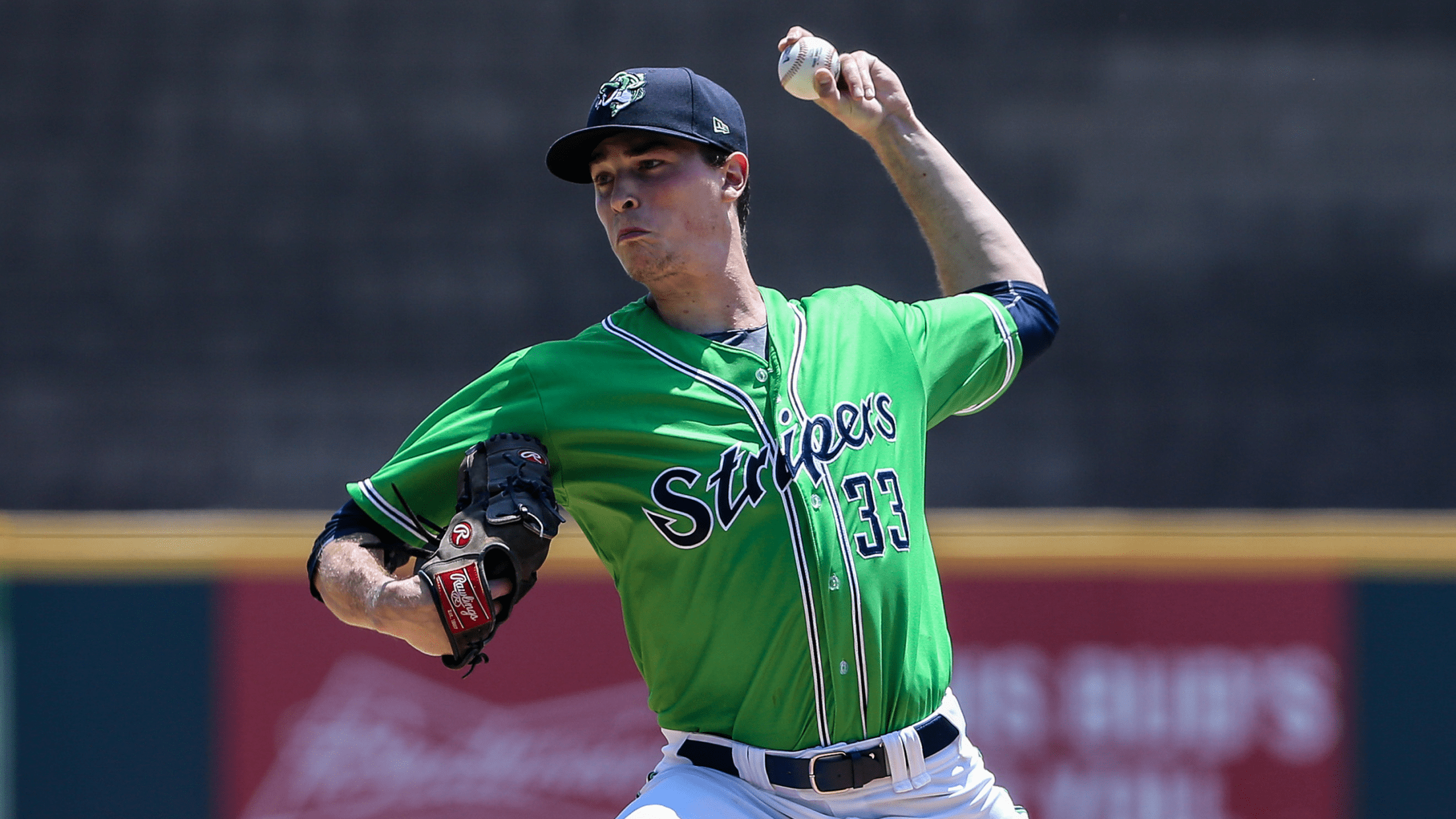 Braves' Game 1 starter Max Fried posted a 4.23 ERA in 15 starts with Gwinnett from 2017-18. (Karl L. Moore)
The 2020 National League East Division champion Atlanta Braves announced today their roster for the NL Wild Card Series. The 28-man roster includes 17 former Gwinnett players, each of whom will aid the Braves as they begin a quest for their first World Series title since 1995. The 17 G-Braves
The 2020 National League East Division champion Atlanta Braves announced today their roster for the NL Wild Card Series. The 28-man roster includes 17 former Gwinnett players, each of whom will aid the Braves as they begin a quest for their first World Series title since 1995.
The 17 G-Braves and Stripers alums, led by former Gwinnett manager Brian Snitker (2014-16), include:
Pitchers (8)
Ian Anderson (2019), Grant Dayton (2019), Max Fried (2017-18), Tyler Matzek (2019), A.J. Minter (2017, 2019), Darren O'Day (2019), Jacob Webb (2018-19), Kyle Wright (2018-19)
Catchers (1)
Tyler Flowers (2016, 2018)
Infielders (5)
Ozzie Albies (2016-17), Johan Camargo (2017-19), Freddie Freeman (2010, 2013, 2015, 2017), Austin Riley (2018-19), Dansby Swanson (2017)
Outfielders (3)
Ronald Acuña Jr. (2017-18), Adam Duvall (2019), Cristian Pache (2019)
Of the 17 players…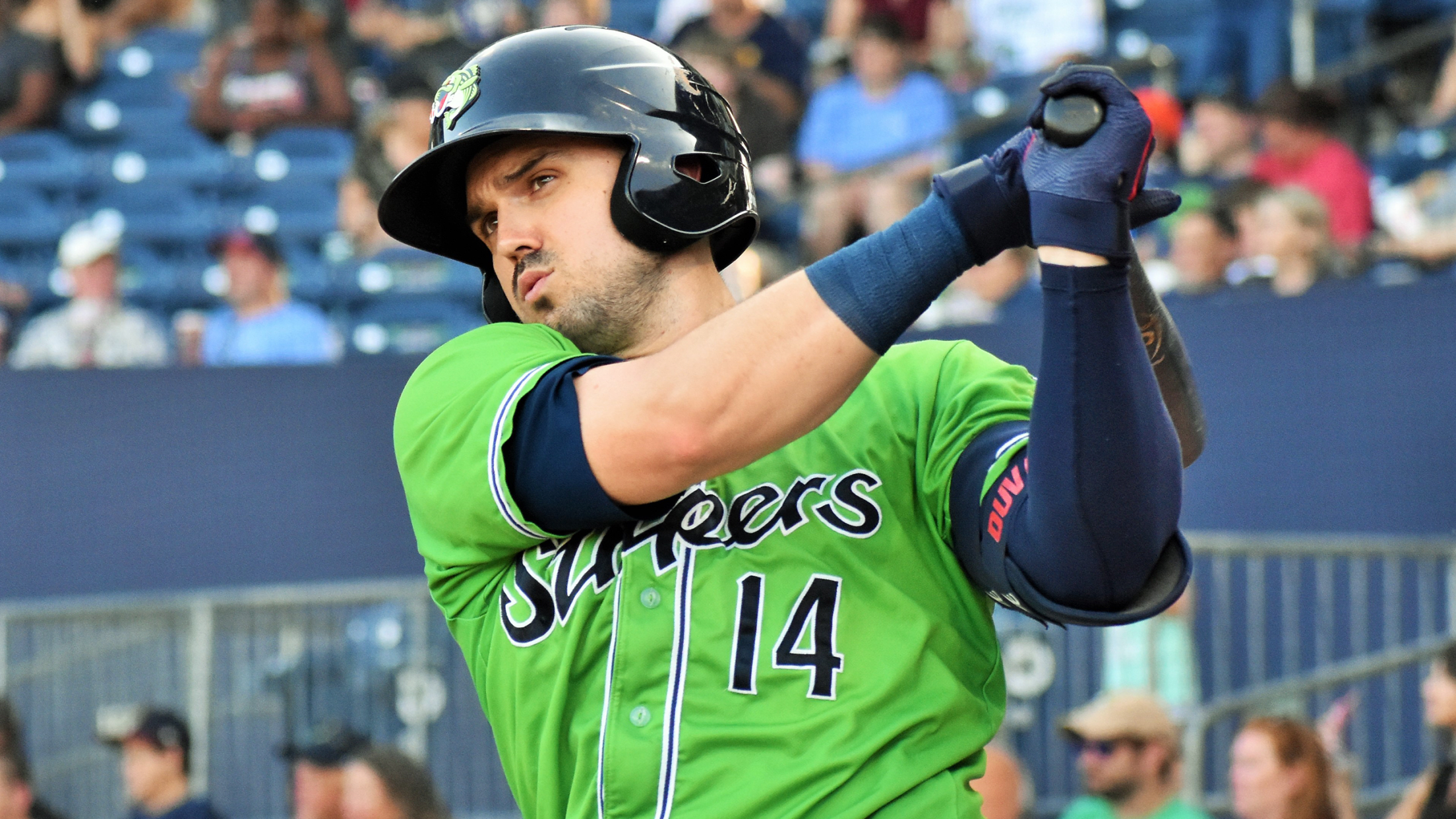 Eleven played for Gwinnett in the club's most-recent season, 2019: Anderson, Camargo, Dayton, Duvall, Matzek, Minter, O'Day, Pache, Riley, Webb, and Wright.
Duvall earned an International League Postseason All-Star selection that year, ranking among league leaders in slugging percentage (1st, .602), home runs (2nd, 32), RBIs (2nd, 93), OPS (2nd, .966), extra-base hits (T-6th, 56), and total bases (9th, 222). Wright led the IL in wins (11) and ranked among league pitching leaders in BAA (T-1st, .252), WHIP (2nd, 1.26), ERA (5th, 4.17), and strikeouts (9th, 116).
Pache and Anderson, ranked the Braves' No. 1 and No. 3 prospects by MLB.com in 2019, both made their Triple-A debuts with Gwinnett that season. Pache hit .274/.337/.411 with 10 extra-base hits, 13 runs, and eight RBIs in 26 games, while Anderson went 1-2 with a 6.57 ERA, 1.66 WHIP, and .242 BAA in five starts.
Duvall and O'Day are the only members of the 2019 Stripers to appear on the Braves' playoff roster in both 2019 and 2020. Duvall was a key contributor offensively during the 2019 NLDS vs. St. Louis, batting .273/.333/.545 with one homer and five RBIs in five games. O'Day pitched in four 2019 NLDS games, going 0-0 with a 0.00 ERA and one hold.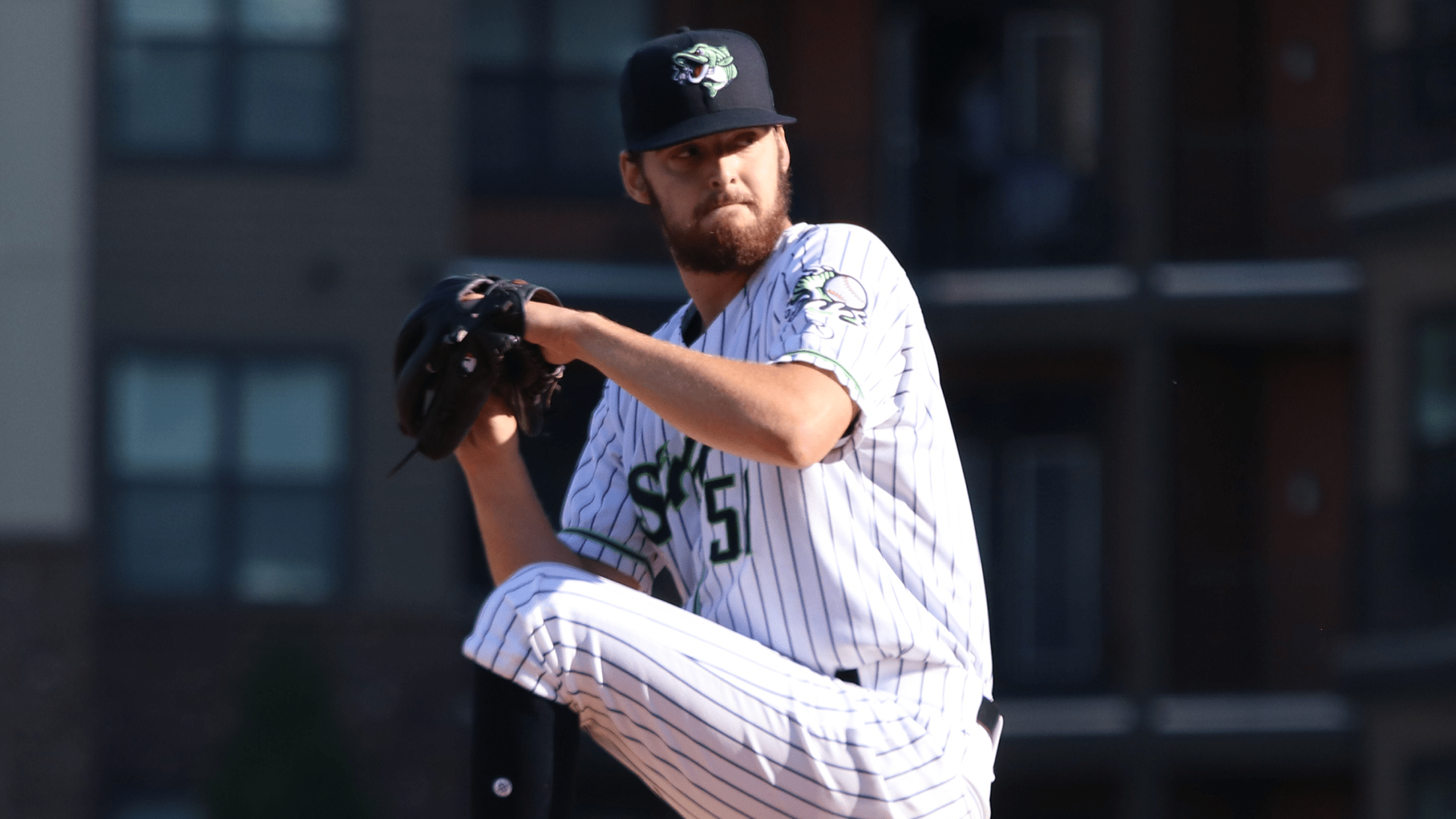 Three were MLB rookies in 2020: Anderson (3-2, 1.95 ERA, 1.08 WHIP, .172 BAA in 6 starts), Pache (.250/.250/.500, 0 HR, 0 RBIs in 2 games), and Wright (2-4, 5.21 ERA, 1.55 WHIP, .243 BAA in 8 starts). All three were members of the Braves' Alternate Site roster based at Gwinnett's Coolray Field at some point in 2020.
Pache (1-for-4 in 11-2 win on August 21 vs. Philadelphia) and Anderson (win, 6.0 IP, 1 H, 1 R, 1 ER, 1 HR, 2 BB, 6 SO in 5-1 win on August 26 vs. New York Yankees) both made their MLB debuts this season, while Wright captured his first career MLB victory in an 8-4 triumph on September 13 at Washington (6.0 IP, 8 H, 4 R, 3 ER, 1 HR, 2 BB, 4 SO).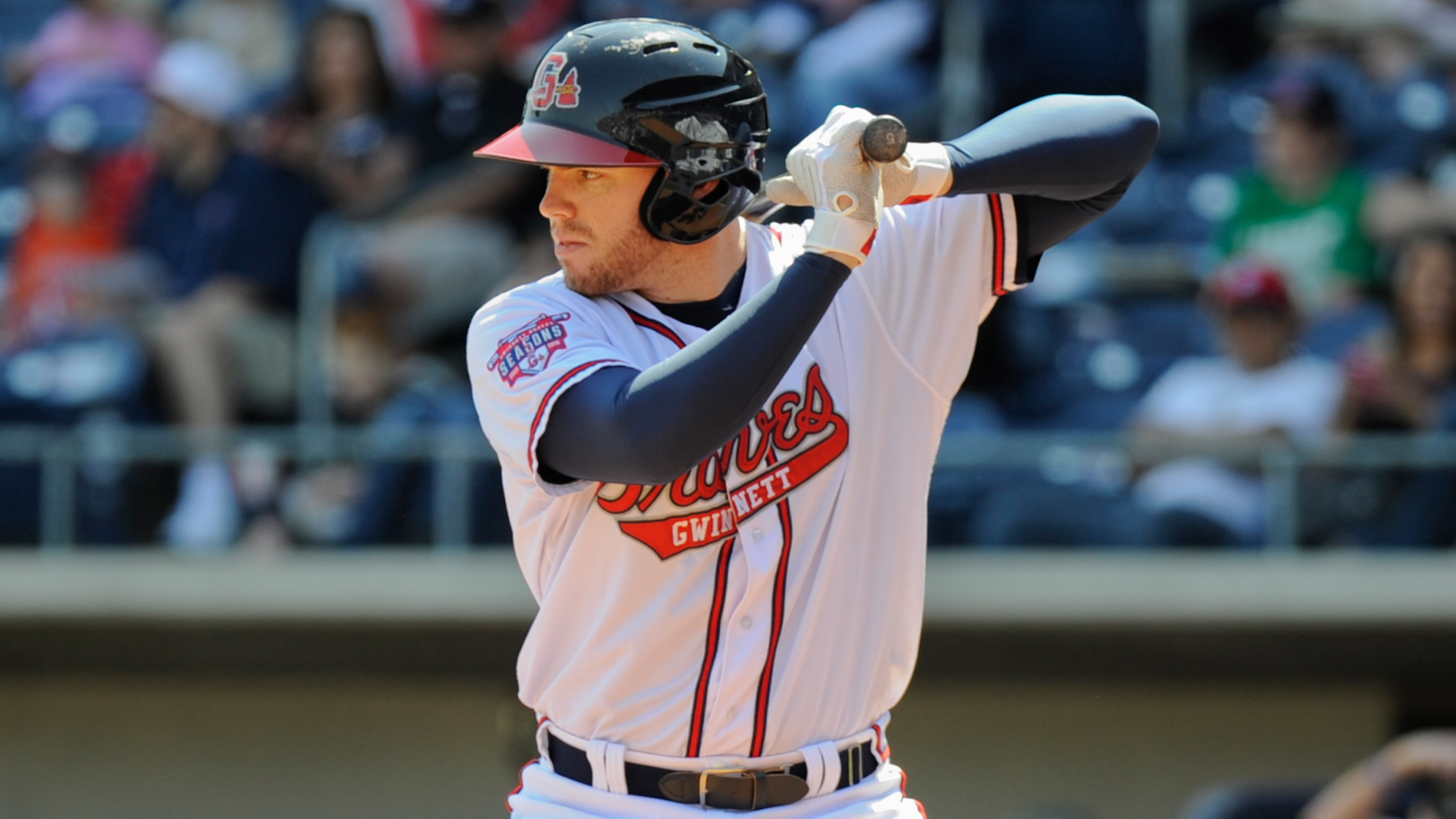 Four finished among the MLB's top 10 qualifiers in various categories during the 60-game regular season.
Freeman, in an MVP-caliber campaign, ranked among the top 10 MLB hitters in runs (1st, 51), doubles (1st, 23), on-base percentage (2nd, .462), slugging percentage (2nd, .640), OPS (2nd, 1.102), batting (3rd, .341), RBIs (3rd, 53), total bases (T-3rd, 137), hits (4th, 73), and walks (4th, 45). Acuña Jr. finished among the top 10 in runs (T-5th, 46), on-base percentage (9th, .406), OPS (9th, .987), and walks (T-9th, 38), and Duvall ranked tied for seventh in home runs (16).
Fried, part of the NL Cy Young conversation, ranked tied for third in wins with seven (7-0) but with 56.0 innings fell short of qualifying for ERA (2.25), WHIP (1.09), and BAA (.211). The 26-year-old lefty is the ace of a starting staff that includes Anderson and Wright, and will be Atlanta's starter for Game 1 of the NL Wild Card Series.
The No. 2-seeded Braves begin the 2020 MLB Postseason with the first-ever NL Wild Card Series, a best-of-three set against the No. 7 -seeded Cincinnati Reds. All three games will be held at Atlanta's Truist Park. Game 1 is set for today at 12:08 PM ET and will air on ESPN.
For updates on former Gwinnett players throughout the Braves' 2020 MLB Postseason run, follow the Stripers on Twitter, Facebook, and Instagram at @GoStripers.